Maths
Maths is a key life skill. It is a proficiency which involves confidence and competency with number and measures. It requires an understanding of the number system, computational skills and an ability to apply this knowledge and understanding to solve number problems in a variety of contexts and scenarios. Maths is essential to everyday life, critical to science, technology and engineering, and necessary for financial literacy and most forms of employment.
A high-quality mathematics education provides a foundation for understanding the world, the ability to reason mathematically, an appreciation of the beauty and power of mathematics, and a sense of enjoyment and curiosity about the subject.
At Sunny Bank Primary School, we are working on a Teaching for Mastery approach to mathematics. Teachers use conceptual and procedural variation to develop children's mathematical understanding of concepts and new learning is taught coherently through small steps.
Fluency is an important part of our mathematics curriculum and children are provided with regular opportunities to develop fluency in key mathematical skills such as counting and times tables. Fluency is important and helps children to be efficient, accurate and flexible mathematicians.
Challenge is available to all children through opportunities for deep learning, reasoning and open ended challenging problems. Teachers use careful questioning throughout lessons to enable all children to master the curriculum in maths and children are encouraged to talk about and explain their mathematical thinking.
Children often find maths difficult because it is abstract. However, at Sunny Bank maths is taught through a Concrete-Pictorial-Abstract (CPA) approach. The CPA method involves using concrete objects for children to add, subtract, multiply or divide. They also use pictorial representations of objects alongside abstract symbols.
The CPA approach helps children learn new ideas and build on their existing knowledge by introducing abstract concepts in a more familiar and tangible way. The use of representations and structure in mathematics learning is vital in helping children to develop competency with mathematical concepts.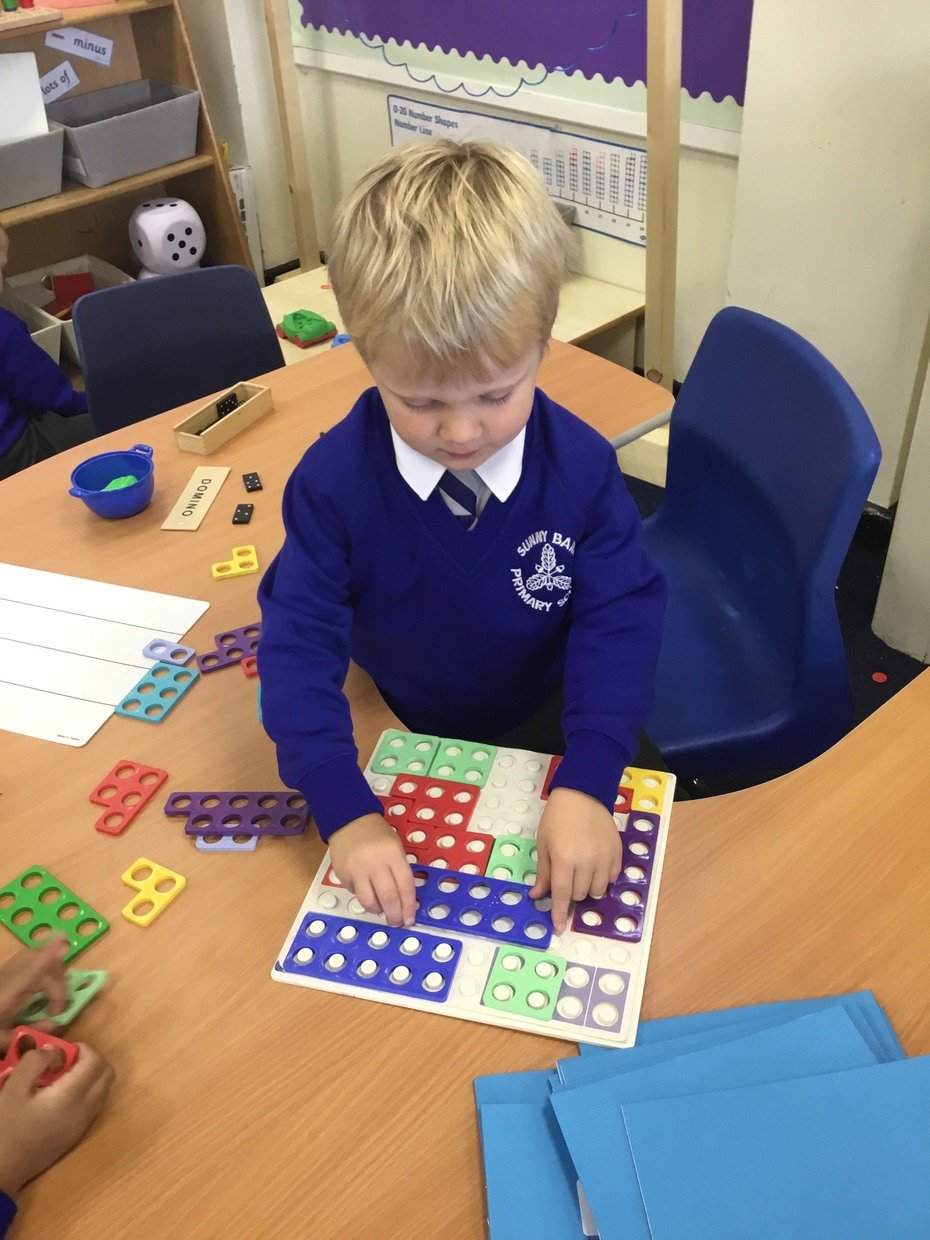 Teachers follow White Rose Maths Hub long term and medium term planning, supplementing this with a wide range of quality maths resources. In each class there is both a daily mathematics lesson and a maths fluency session. Children are also given opportunities to practise and apply mathematical skills in other subjects, making cross curricular links were possible.
ICT is used to support mathematical learning in all classes and children are encouraged to practise their learning at home through the online Mathletics homework. Please support your child's learning by ensuring that they complete tasks assigned to them by their class teacher.
To support children's fluency skills in times tables we use Times Tables Rockstars at Sunny Bank. Children are given opportunities to practise their times tables in a fun, interactive way using Times Tables Rockstars on iPads.
We have also launched a new times tables initiative called 'Judo Maths' where children progress through the Judo belt colours, collecting coloured badges and stickers as they become proficient in each times table. Children will wear the coloured badge according to their Judo Maths Time Tables belt colour and will be challenged throughout the day to answer questions relating to that times table (multiplication and division).
In order for children to develop rapid recall and fluency with times tables, they must be practised regularly. Please support your child at home by helping them to learn the times table that they are currently working on and continuing to practise previously learnt times tables.

Please see below for details of our Fluency in mathematics policy.